The Face of the Ghetto:  Pictures by Jewish Photographers from the Lodz Ghetto 1940-1944.
Osgoode Hall Law Library, February 24-March 17, 2013
Hours:  Monday-Thursday 8am-10pm
Friday 8am-5pm
Saturday-Sunday 10am-6pm
The Koschitzky Centre for Jewish Studies and Osgoode Hall Law School will host a unique photography exhibition of rare photographs taken by photographers in the Lodz (or Litzmannstadt) Ghetto between 1940 and 1944.
Official opening event:  Sunday, March 3, 2013, 4pm, Moot Court, Osgoode Hall Law School
"On the Periphery of the Holocaust - Pillage and Killings of Jews by Their Neighbors." Professor Jan Gross, Princeton University
Jan T. Gross is professor of History at Princeton University.  He is the author, among other books, of Neighbors (nominated for a National Book Award in 2001), Fear, Anti-Semitism in Poland after Auschwitz, and Revolution from Abroad.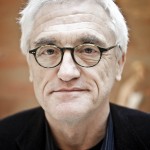 First mounted in 2010 at the Topography of Terror Museum in Berlin, and then at the United Nations in New York in 2012, York will host the Canadian premier of this stunning collection of photographs, housing it at Osgoode Hall Law School.  A series of lectures, films and panels will coordinate with the event.  The official opening event will feature Professor Jan Gross (Princeton University), noted historian of Polish-Jewish relations.
Here is how the Topography of Terror Foundation describes the exhibition:  "A few Jewish photographers, commissioned by the Litzmannstadt 'Jewish Council,' took thousands of photographs of almost every aspect of ghetto life. Nearly 12,000 contact prints have survived and are currently held in the Lodz state archive. Fifty large-scale photographs from the Litzmannstadt Ghetto – the name given to Lodz by the German occupiers in 1940 – are shown in the exhibition, making the little known photo collection accessible to the public for the first time. The presentation, designed as a traveling exhibition, is accompanied by statements from former residents of the ghetto and entries from the ghetto chronicle. A short overview of the ghetto's history, a description of the photography as an historic source and information about the photographers provide an introduction into the exhibition. The photographs, officially commissioned by the 'Jewish Council,' convey the Jewish photographers empathy with the ghetto inhabitants, clearly illuminating the ambivalence created by the ghetto inhabitants' hopeless situation and their efforts to maintain their dignity and survive for as long as possible."