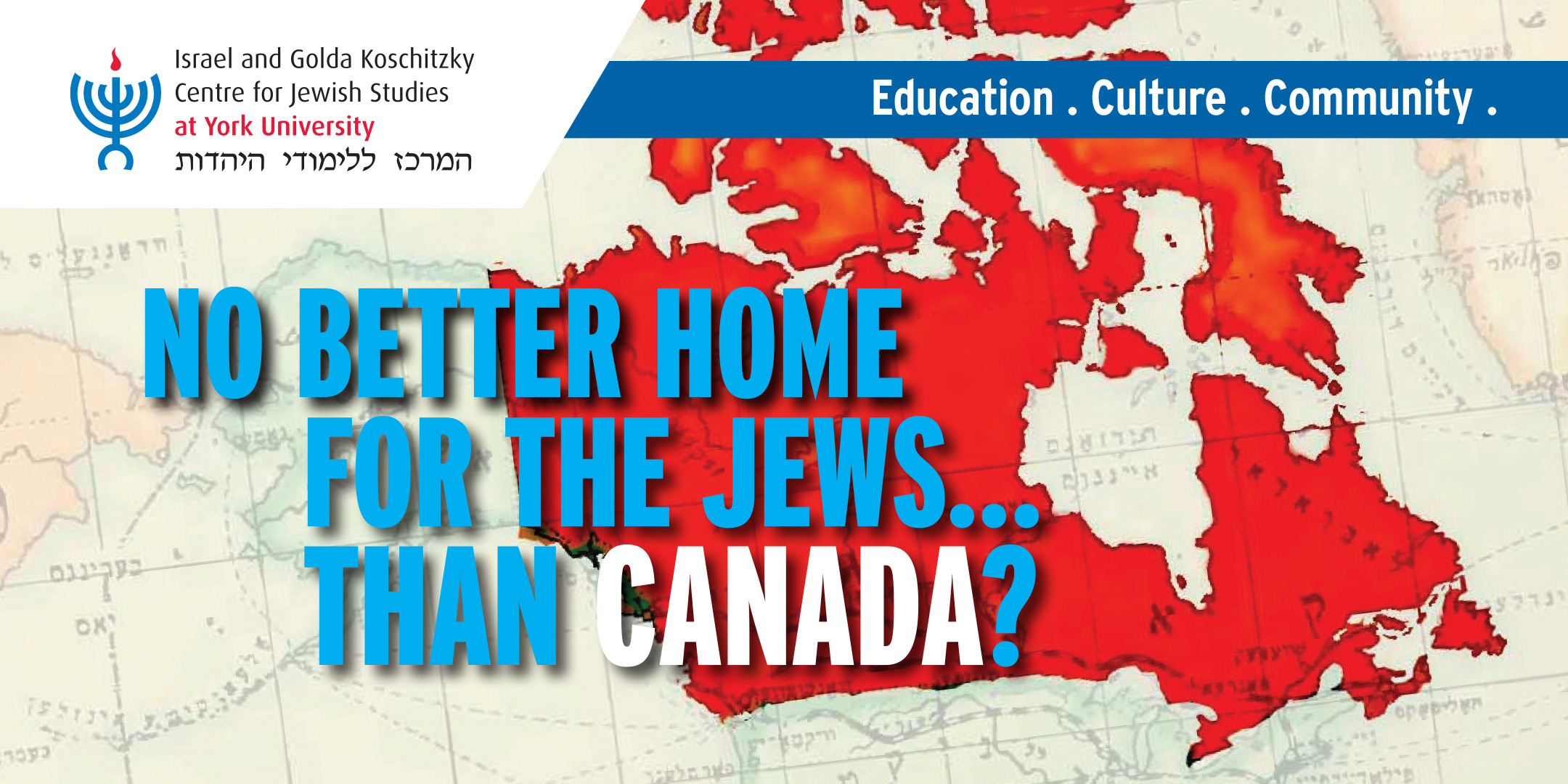 This event is sold out
A keynote address and day-long symposium devoted to serious discussion of the audacious question:
"Has there ever been a better home for Jews... than Canada?"
http://150canada.info.yorku.ca/no-better-home-for-the-jews-than-canada/
By certain measures, Canada is and has been the safest, most socially welcoming, economically secure, and possibly most religiously tolerant home for the Jews than perhaps any other country, past or present. Might Canada be among the best homes that Jews have ever had, or even the single best home?
Prominent Jewish Studies scholars - including some of the leading Canadian Jewish Studies scholars - will come together and bring their formidable intellects, their range of disciplinary perspectives, and their diverse areas of expertise to bear on taking Canada seriously.
Sunday October 22: Keynote Address
2017 Harry S. Crow Lecture
Morton Weinfeld, McGill University
Introduction by David Koffman
Keynote Lecture: 6:30pm - Schulich School of Business, Room 106x
Reception: 8:00pm - Schulich Private Dining Lounge
Parking passes for the Student Services Parking Garage will be available at the event.
Monday October 23: Symposium
Presentations: 9:00am - 4:30pm
Location: Kaneff Research Tower, Room 519
Essays and Arguments by:
Pierre Anctil, Université d'Ottawa
Judith Baskin, University of Oregon
Hasia Diner, New York University
Lois Dubin, Smith College
Jack Kugelmass, University of Florida
Rebecca Margolis, University of Ottawa
Richard Menkis, University of British Columbia
Allan Nadler, Drew University
Ruth Panofsky, Ryerson University
Derek Penslar, Harvard University
Norman Ravvin, Concordia University
Ira Robinson, Concordia University
Mia Spiro, University of Glasgow
Harold Troper, University of Toronto, OISE
Jeffrey Veidlinger, University of Michigan
For more information, pleas contact: David Koffman koffman@yorku.ca